By Kevin Doyle
Now in its 40th year of operation, Turner Brothers, LLC has built an exceptional reputation within the concrete industry as a regional provider of turnkey solutions for its clients across multiple sectors.
"We stick to our roots – ever since our fathers opened the doors in 1981, we've operated our business with a genuine commitment to our industry. We are a family owned, relationship driven business that provides the highest quality concrete contracting services," says Managing Partner Rob Turner.
Headquartered in Middleboro, MA, the company provides expertise in Tilt-Up Construction, Structural Concrete, Post-Tension Decks and engineered Ductilecrete™ Slabs. The company serves the northeast market, and strives to be more than a commodity or a number on a sheet of paper.
"We have to add value to every project, or we're never going to achieve our corporate goals. Our responsibility to our customers is to build it faster, build it better, and make it less expensive," explains Managing Partner Chris Turner.
The company employs approximately 250 individuals, works primarily in the Greater Boston region, and maintains a satellite office in Portland, ME. The business owns and operates every piece of equipment they use, and is serviced by in-house mechanics.
The company's ability to separate from its competition is clear – Turner Brothers have created a unique culture that remains competitive while working cohesively toward one common goal. Everyone takes care of the company like it's their own. Several individuals have been with the company for 20-25 years or more.
Rob Turner says, "Without our people, we wouldn't be where we are today. They are the heart and soul of our operation and the motivation for us to improve as a company each day. As Turner Brothers grows there is more opportunity for our people. As we say around here, we all go up together."
Turner Brothers puts an emphasis on employee training and career development.
"It's the obvious answer, but it's true. Nobody who's running a job site came in and started in that position right away. Everybody works their way up and having that approach has been a key for us," Chris says. "Our employees have a career path with great benefits. They give it their all every day and we make sure they have the best equipment and technology to do their job. The only thing we can do differently [than others] is our people and our process."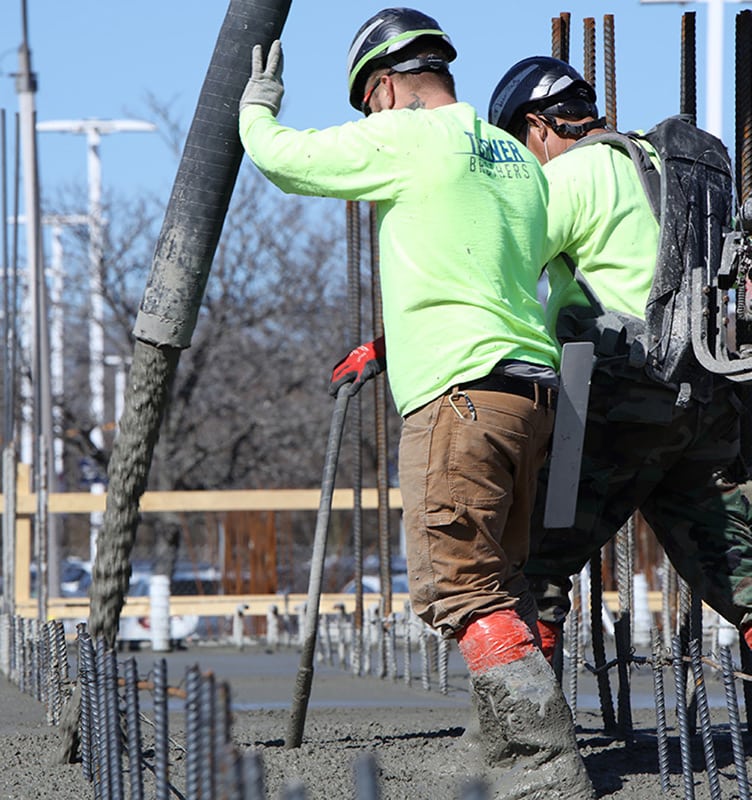 Showcase Projects
55 Wheeler Street: The company is currently involved with one of the largest single projects it has ever taken on, laying down 300,000sf of elevated post-tensioned decks over three levels at a 526-unit apartment complex near the Alewife subway stop in Cambridge, MA. The project is being built to LEED Silver sustainability specifications.
Cambridge Park Drive: This project, also in Cambridge, began in 2011 when Turner Brothers was awarded the first of four adjacent projects of more than 1,100 units. All told, Turner completed 100,000sf of precast parking garages and more than 240,000sf of varying thickness post-tensioned slabs. Each project consisted of onsite parking, elevated courtyards with integral pools and amenities areas.
Safety Measures
Turner Brothers is continuously conducting safety training as well as daily Job Safety Analysis on each site daily, to ensure each member gets home safely.
"You just can't have people getting hurt – it's irresponsible if we don't do everything we can to look out for our guys" Chris stresses. "There is constant communication from every laborer all the way up to Rob and I. Safety takes a lot of work so when we built a new office we dedicated a safety training area to it."
At the onset of the COVID-19 pandemic March of 2020, the company was determined not to be responsible for one of its workers transmitting the disease and already had a plan in place that included disinfecting tools, hand-washing stations, and hiring an individual whose job was to monitor masks, gloves and social distancing on all of its job sites.
"We approached the health and safety/risks caused by the pandemic like we approach every other aspect of our operation: We armed our people with the best tools and technology to safely get the job done. In this case it was masks, gloves, hospital grade disinfectant, portable hand washing stations, hand sanitizer, digital thermometers, and a company wide policy implemented to ensure the safety of our employees and their families," Rob says.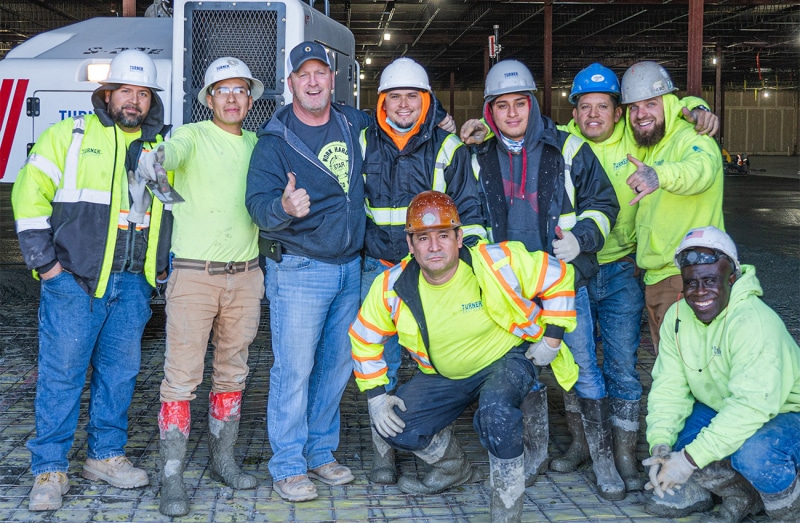 Day To Day
Chris and Rob are constantly looking ahead, discussing what challenges may arise. "The labor and manpower shortage is a problem but I also think part of it is trying to figure out a way to attract people because the way they did it 15-20 years ago no longer works. It's a challenging business but I think it's that way with any business. We've incorporated social media and other digital platforms to help onboard great talent. The results have proven this new approach to be successful." Chris observes.
As the company grows, it has maintained a family feel. It hosts a pig roast each year, gives away turkeys for Thanksgiving and holds an annual Christmas party. It's not unusual during the dog days of the summer to provide ice cream or have a Snow Cone truck roll up to a site.
"We know the guys' families, their wives and their girl friends. It's just a way of letting everyone know that we care about them. We also give out gear to the guys and they're proud to wear it on and off the jobsite," Chris says.
The company derives great benefit from its industry association memberships, including the Associated Builders and Contractors (ABC), the American Concrete Institute (ACI), the American Society of Concrete Contractors (ASCC), the Post-Tensioning Institute (PTI), and the Tilt-Up Construction Association (TCA).
"It's more than sending in a dues check. If you're not going to go and be a participant, there's no point in being involved. Each time you're going to learn something new, and more importantly meet people with different perspectives," Rob points out. "Maybe we get to share the hard lessons we learned so they don't have to."
"We've developed a lot of relationships with other companies and we help each other out. Associations legitimize a company as well. If someone is spending the time and money to belong, [clients] know you care about the industry and it's not just about how much money can I make on this job," Chris adds.
When it comes to subcontractors, the company prefers to work with like-minded family businesses. "We shake their hand and look them in the eye. It's all about trust and loyalty," Chris asserts. "We take care of the stake-holders, vendors, suppliers, everybody and if somebody doesn't treat us and our people well, we won't work with them anymore. Maybe that's not the smartest thing from a dollar and cents focus but we don't want to work like that."
As for technology, the company is fully digital, has been paperless for a number of years and is always on the lookout for new systems that allow for the distribution of information as quickly and efficiently as possible. All foremen and crew leads use iPads. A suite of software – Tekla BIM, Trimble robotic total stations and Procore – enables the company to create and share 3D models packed with information and to manage and streamline project workflow while eliminating paper drawings altogether.
Turner Brothers also uses Foundation for project and company accounting, ExakTime (a cloud-based time tracking tool) ensures the employees all get paid for every minute that they are on the job, and they use On-Screen Takeoff integrated with Quick Bid for their estimating department.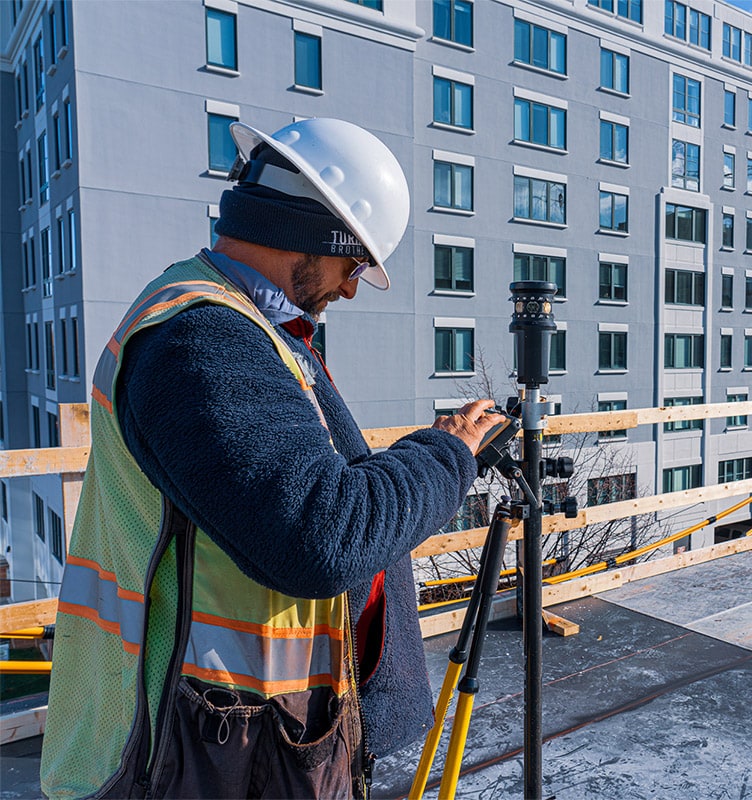 Looking Ahead
Turner Brothers is a savvy company that stays ahead of its competitors by keeping its word and delivering top-shelf work while also refining its processes. It is working toward strengthening its presence in the Midwest as well as the Mid-Atlantic region.
The key to continued success?
"Stay the path, work hard and be patient. I still have to tell myself that all the time," Chris Turner concludes.